On the 7 is the Feast of
Our Lady of Rosary
. For information about this feast and the Battle of Lepanto read
here
.
And then it comes the 12 and 13 of October.
Also the 12 it's the eve of the last Apparition of
Our Lady in Fátima
. There is a big candle procession in the night followed by Mass. People from all the world go there and some even sleep on the street for lack of hotels - and there are plenty !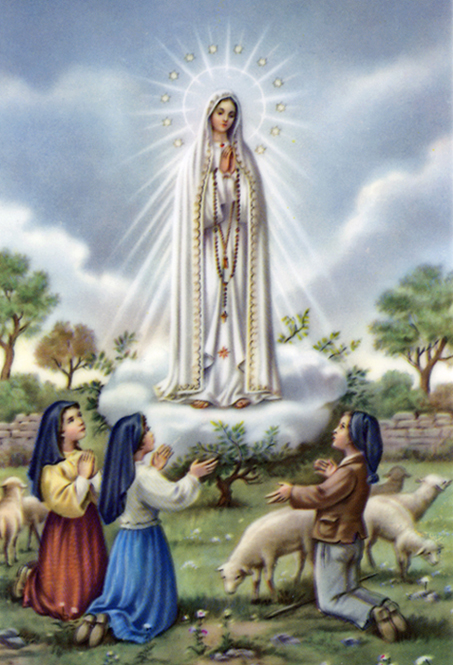 In the morning again procession and Mass in commemoration of the Apparition and Miracle of the Sun.
The 22 is the feast day of
Pope JPII
and also the birthday of one of my children.
On 24 we have the feast of St. Raphael, Archangel who, after the CVII began being honoured together with St. Gabriel and Michael on the 29 September, but who many still honour and will do on the 24 of October.
Obviously there are a lot more Saints with their feast days in October but these are the ones of my special devotion. And, above all, the days of Our Lady and not forgetting that October is the month of the Rosary.
So, there you have it, a kind of post you don't read everyday. 😉